A Troop 3/4 Cav
Home
About Us
Become a Member
Fiddler's Green
Individual Awards
Memorial Bricks
Memorial Page
Newsletters
Organizational Chart
Photo Album
Reunion
Roster Officers
Roster HQ Plt
Roster 1st Plt

Roster 2nd Plt
Roster 3rd Plt
Roster Unassigned
Shadowboxes
Then & Now
Timelines
Unit Awards
Unit History
Unit Insignia
Veterans Resources
Videos
Wallpaper
War Stories
What's New
Related Websites

25th ID Association

3/4 Cav Association

3/4 Cav Store

B Troop

C Troop

D/F Troop (Centaurs)

F Co 75th Ranger

Tropic Lightning News

TWS:
TWS Member LOGIN
.
Join TWS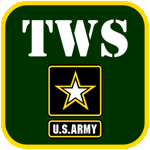 A Troop, 3rd Squadron, 4th Cavalry 25th ID - Vietnam


Trooper Profiles at the Army Together We Served Website
Last Updated on: Saturday, March 03, 2018 11:19:27 AM

---
Some of our fellow troopers have created a personal profile page on the TogetherWeServed.com website. You can create a page and share your military experiences & photos there. If you have a TWS Profile Page we will link to it here. If you want to be invited to a free trial membership to TWS contact
David Olsen
,
John Moore
, or
Richard Bradley
. You can also join at
TogetherWeServed.com
. If you need help with your profile contact one of us. Thanks!
Note: TWS Members need to set their Shadowbox setting to public for us to link to their profile.
Only members of TWS can view a private profile.
Join the 3/4 Cav Association!